Downtown Tunas, 1939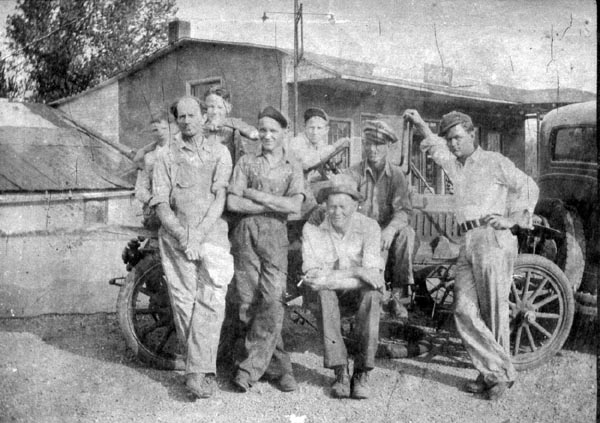 Left to right: Chester Hume, Silas Reser, Chester Fowler, Carl Fowler, Chester Wheeler, Clarence Kester, Ray Fowler (father of Chester and Carl) and Guy Whitney in front of the Reser Store in 1939. All were residents of the Tunas area.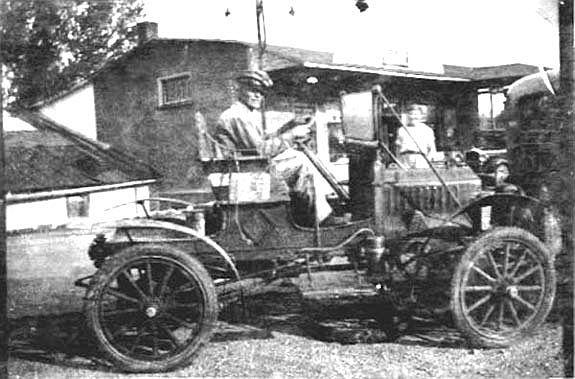 Ray Fowler. A sign on the side of the car says"Hobo News". The owner of the car is unknown, but it is believed it was just passing through. It is in front of the Reser Store in Tunas.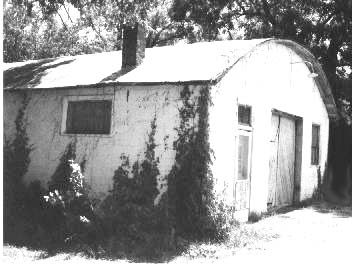 Located on Highway 73 across from the Reser Store in Tunas, this garage was ran for many years by Ray Fowler. His son Carl Fowler worked for him a lot of those years. This picture was taken in 1985 many years after Ray had closed the garage.
Photos submitted to the Dallas County MOGenWeb by Linda Fowler Crawford, daughter of Carl Fowler and granddaughter of Ray Fowler.