F. S. White Family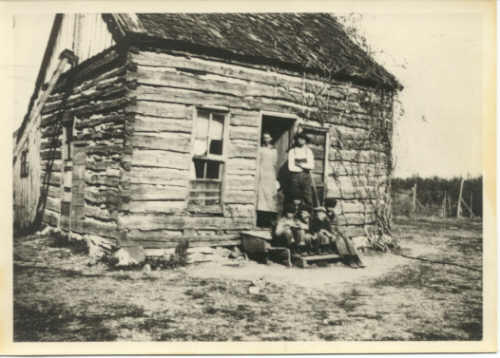 This picture was taken with a #120 Eastman Box camera in Feb., 1925 by Nean White. He came from Springfield on a bicycle.
Left to right: Eliza Adeline (Jones) White, Tony Lynn White (arm in front of Eliza), Felix Starling White, son of Dr. Elias DeNean White. Seated left to right Ott Kenneth White, Joe Wayne White, Paul Jones White, William Burl White. Not pictured James DeNean White and Elias Dennis White. The house was located in the Charity-Hog Eye area of Dallas Co.
Photo submitted to the Dallas County MOGenWeb by Jeff White.