Gammon School, 1909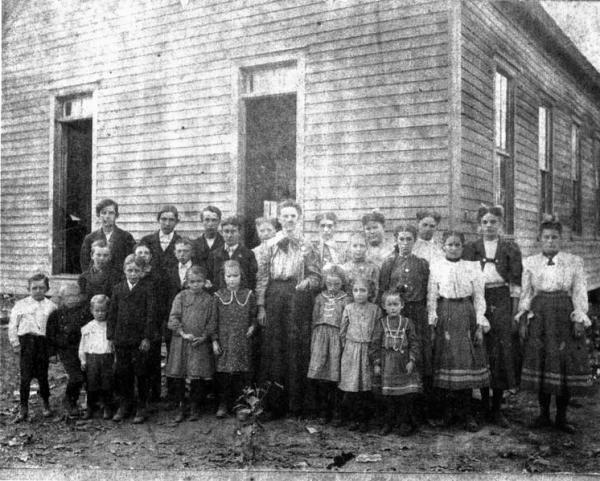 This photo of Gammon School was taken around 1909. The teacher was Florence Quigley who afterward became Florence Ellis.
Top row left to right: Everett Highbarger, Delmar Miller, James Highbarger, Nelle Bowser, Ressie Vader, Sue Quigley, Bertha Vader, Orpha Scott, Lalia Montgomery.
Second row: Alonzo Highbarger, Caroll Quigley, Ray Scott, Charley Knowles, Florence Quigley, Bertha Vader, Flora Vader, Lova Montgomery.
Bottom row: John Montgomery, Clay Scott, Will Montgomery, Virgil Knowles, Chloe Scott, Lora Scott, Oleta Knowles, (unknown), Beulah Montgomery.
See also: Location of Gammon School
Photo submitted to the Dallas County MOGenWeb by Alberta Anderson.