Hog Eye Baseball Team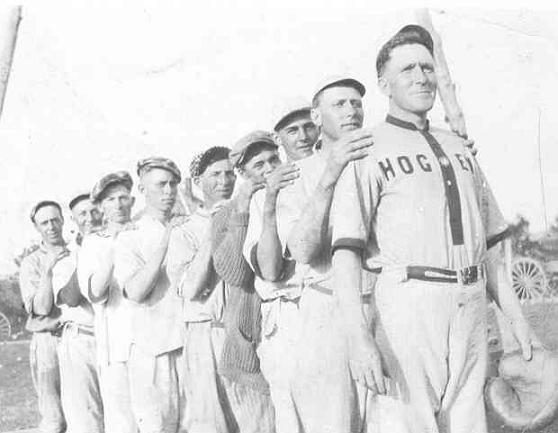 The team picture was probably taken in the 1920's. One team member is Orville White, son of Greenberry White, son of Dr.Elias DeNean White and his second wife Elizabeth Clark.
If you can identify any of the players please email Gary Swift and Jeff White.
Photo submitted to the Dallas County MOGenWeb by Jeff White.