Hoobler Families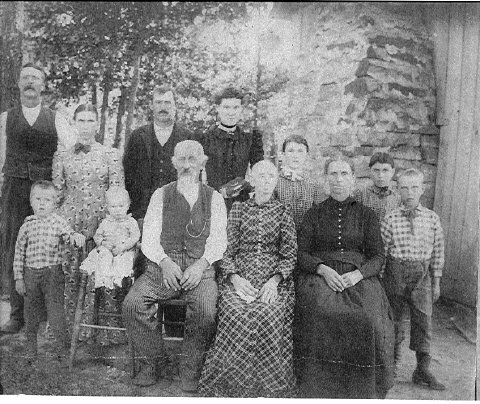 This is a photo of the John Reynolds Hoobler and John Robert Hoobler Families.
Left to right: John Robert Hoobler, Malissa Jane Agee Hoobler, Thomas R. Agee, Effie Viola Hoobler, Flora May Hoobler, Ida Maude Hoobler, Front row: Arthur Hoobler, Myrla Jane Hoobler, John Reynolds and wife Martha Ann Hoobler, Mary Elizabeth Verdot Agee, Henry H. Hoobler.
Photo submitted to the Dallas County MOGenWeb by Nancy Norris.