John and Elizabeth (Southard) Southard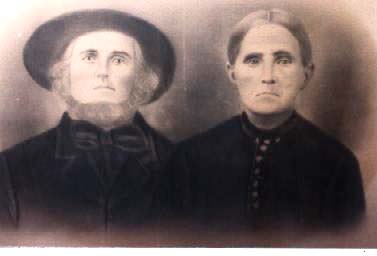 The Southard family arrived in Dallas County in 1843. A number of family members arrived together. John was the son of Gilliam and Rebecca Southard who lived in Maries Co., MO. Elizabeth was the daughter of Maclin and Nancy (Wisdom) Southard. Many of the Southards lived in the area of New Hope Church and Victory School. The date of the picture is about 1883.
Photo submitted to the Dallas County MOGenWeb by great-great-grandson Jack Crawford.