Lucinda (Southard Johnson) Vandiver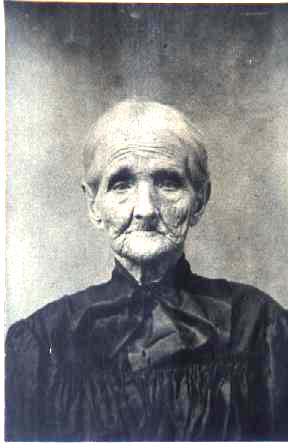 Lucinda was the daughter of Maclin and Nancy (Wisdom) Southard. She was born in NC in 1815 and died in July 1909 in Muskogee, OK. She lived a number of years in Dallas County and still has descendants in the county. She was a sister to the great-great-grandmother of Jack Crawford.
Photo submitted to the Dallas County MOGenWeb by Jack Crawford.