Old School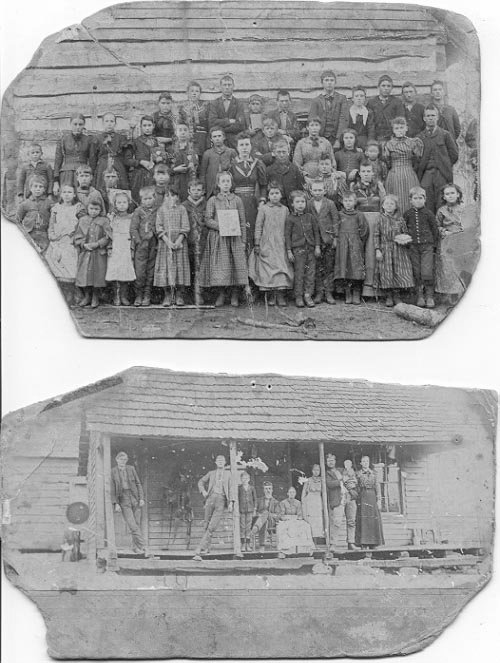 The top photo is of one of the old schools in Dallas County, Missouri, probably near Buffalo or Tunas, taken around 1897 or 1898. The girl third row from the bottom, second from left (by the little boy), is Janet Arney's great-grandmother, Rebecca Delilah Ferrell, age 18.
If you can identify others in the photo, or the school, or any of the people in the bottom photo, please email Gary Swift and Janet Arney.
Photo submitted to the Dallas County MOGenWeb by Janet Arney.