Rebecca Avaline (Parker Howard) Maddux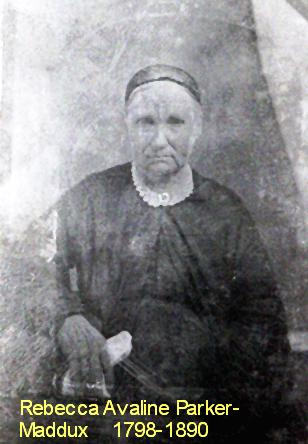 Rebecca Avaline Parker was born in South Carolina and married a Mr. Howard who lost his life on a trip to New Orleans. They had one son, Mark William Howard, born in 1818 in South Carolina. She married second George Nathaniel Maddux on 22 Feb 1821, in Newport, Cocke Co., Tennessee. They moved to Dallas Co. about 1847 or 1848 and had eleven children. Both are buried at Maddux Cemetery.
Photo submitted to the Dallas County MOGenWeb by descendant Mary Slack.