Simp Hurst and Friends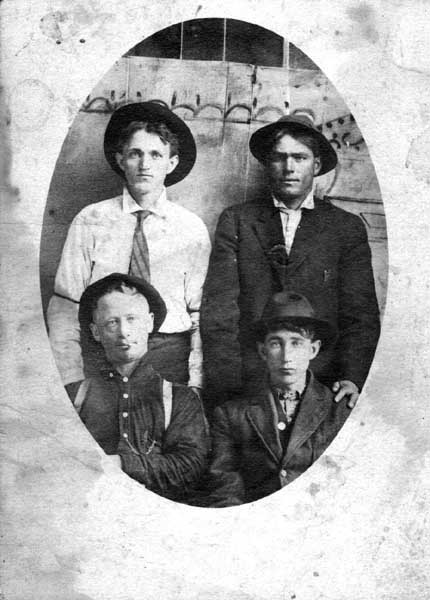 The following names are on the back without stating which is which, but it is thought they are: standing from left John Stokes and Dan Adams, sitting from the left Arthur Henderson and Simp Hurst. About 1905. They are from the northeast part of the county.
Photo submitted to the Dallas County MOGenWeb by Linda Fowler Crawford.