Dr. William Abbott Knight family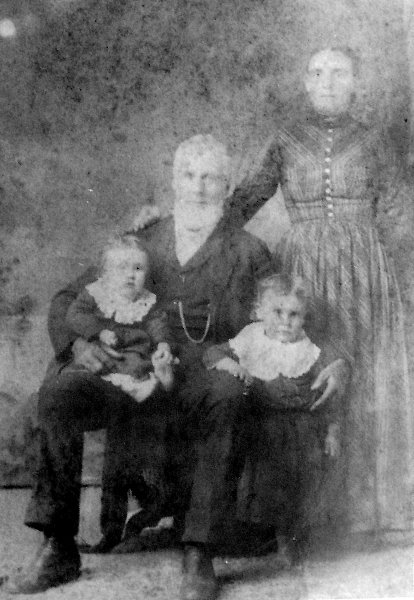 This is a photo of Dr. William Abbott Knight, his second wife, Nancy A. (Agee) Knight, and their children Pearl and Mattie. Dr. Knight was the father of 25 children and is buried near Prairie Chuch about 10 miles southwest of Buffalo, Missouri.
Nancy's mother, Mary Elizabeth (Verdot) Agee is pictured on the Hoobler Families page. Nancy's mother is also pictured on the Agee Family page along with her stepson Jesse Knight. See also this 1947 photo of Jesse and Nancy Knight.
Photo submitted to the Dallas County MOGenWeb by Dan Brown, great-grandson of William Knight.
Copyright © 2003, all rights reserved.