William Oliver Agee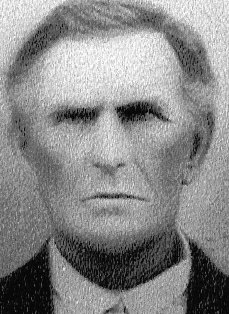 William Oliver Agee was born to Matthew and Sarah Mary Coats March 10, 1816 in Smith Co., TN. His family came to Osage Co., MO where he married Hannah Marinda Thornton. He had a family of seven children when Hannah died January 3, 1854 leaving him with the children. William married Maria "Mary" Elizabeth Verdot March 25, 1855 and they had ten children, making a total of seventeen. William died August 7, 1881 in probably Dallas County, MO, probably near Foose. Mary died December 26, 1926 in Jackson Twp., Dallas Co., MO.
Their children were: Mary Marinda; Malissa Jane; Isaac Benton; Nancy Arrena; George Yates; Susan Abigail; Julia Elvina; Ai Atkinson; Levi Livingston; Thomas Ransom. William owned land in Osage County and in Dallas County. He was a Farmer.
Photo submitted to the Dallas County MOGenWeb by Nancy Norris.